Many users want to know how well they are able to create animated videos. To do this, there are many software that will make the process of creating cartoons more simple and understandable, and users will not have to experience difficulties in this process. Especially since, at present, programs for animation on the phone are beginning to develop, which greatly simplify the task.
The specifications of the smartphone are much lower than those of the PC. However, you can use your smartphone or tablet to create simple cartoons or animations. Such programs have a simple interface, so they are understandable even for novice users.
Legend: application for drawing animation on your phone
This is a program that you can download on Google Play for free. It is designed to create gif animations that last no more than 6 seconds. The software is not designed for full-fledged cartoons. In this program, there are some tools for adding text and moving animations to gif pictures. There are also special animations for letters. Legend will give you ready-made templates, however, you will be able to create your unique ones.
Among the strengths of this program is that it has the function of synchronisation with social networks. As a result, the user can share the result of his actions after creating the animation. To make a background, you can use video. Another advantage of this program is the large number of effects and filters.
This program features a simple interface. It is distributed for free, but some of its features are only available in the paid version. In addition, it has a lot of persistent advertising that disappears only after the purchase of the paid version.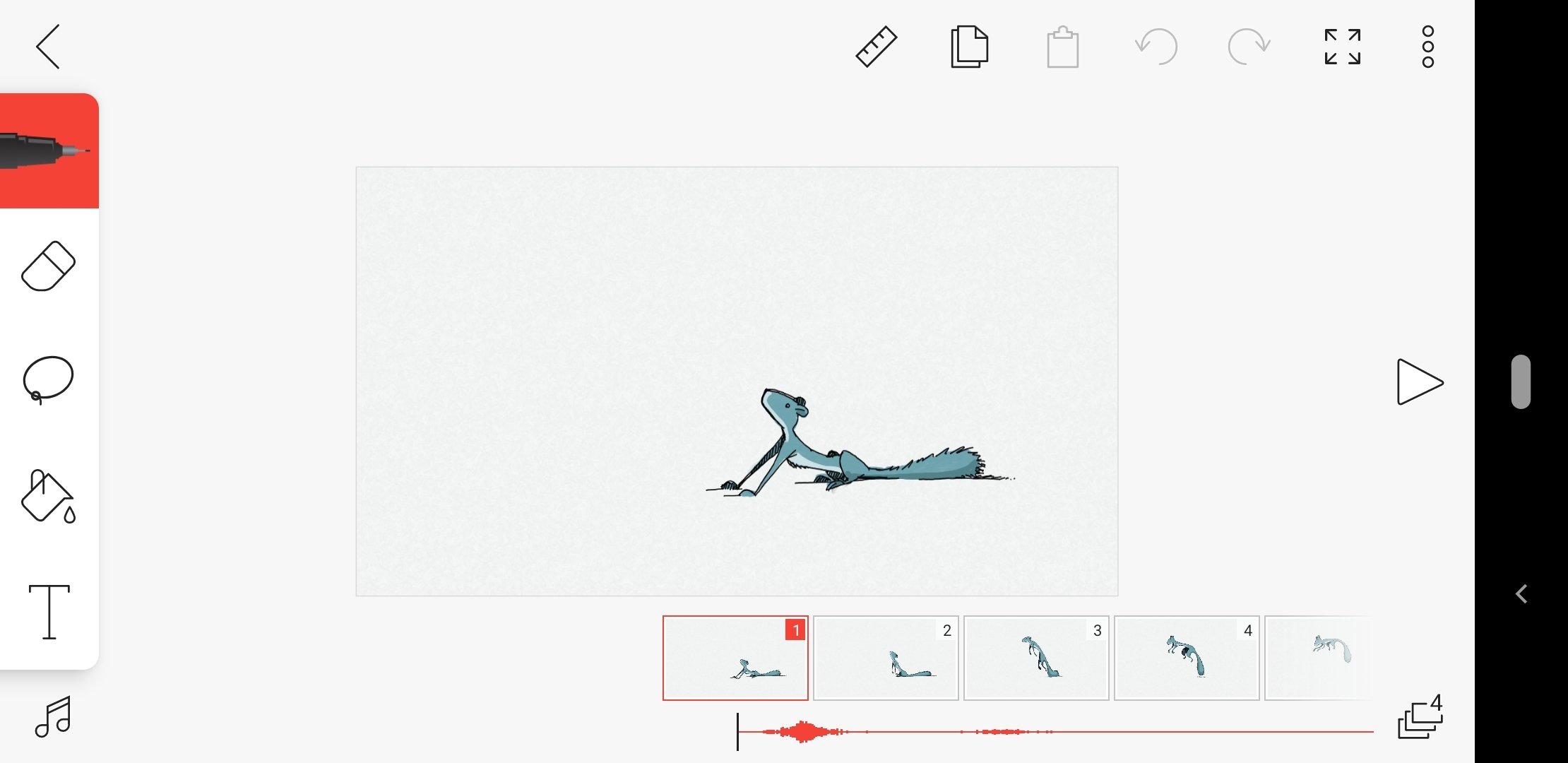 FlipaClip
FlipaClip helps users create short cartoons. The way this app works is to create a file that has playback in frame-by-frame format. To create an animation, you will need even the simplest tools. On the home screen of this program, you will find a timeline as well as several levels of images. FlipaClip has a huge library with sound and music.
There are many ready-made templates for creating animations. Users can set their own settings. FlipaClip integrates with social networks such as Facebook, Tumblr and Instagram. You can watch your video right after its creation finishes.
Draw Cartoons
It is a program that has many functions. With this program, you will be able to create an animated video and publish it on social networks later. Draw Cartoons has a huge library with various elements and symbols. To create a smooth animation, we advise you to use so-called key frames.
This program allows you to add voice and music to the characters. So, each user can use templates to create images, music, and other animation elements. You can also save your products in mp4 format and share it with other users. Draw Cartoons have such a strong side as a feature of integration with popular social networks.
If you want to create an animation, then you can do it even with your smartphone. There are many special apps for this purpose. Some of them were created for professionals, but many ones will be understood even for regular users. These are useful and convenient programs that have a huge number of features and are suitable even for beginners. Almost all of these programs have an integration feature with popular social networks, and it helps users share their animations with friends. In addition, there are many special libraries with images, music and text templates in such programs.