Genshin Impact, an online multiplayer (MMORPG) game developed by Chinese studio miHoYo, invites players to explore the fantastical world of Teyvat, where a vast virtual expanse spreads out many amazing locations for gamers to explore.
The game is available on different platforms, including mobile applications for iOS and Android, software clients for Windows, Nintendo Switch, PlayStation 4, and PlayStation 5.
Gameplay
One of the main features of Genshin Impact is its very large open world, which can be freely explored. Players can move through various locations with different terrains, including steep, scenic mountains, forests, deserts, cities, and other locations. Each place has many quests and challenges that gamers must complete to progress through the game's storyline and level up their chosen characters.
The game also features bosses and monsters that players must defeat using various types of melee and ranged weapons, including swords, bows, spears, etc.
Additionally, the game features an element system, allowing gamers to summon the power of elements to their side, creating combinations of fire, ice, water, earth, and other elements, which can deal extra damage to enemies or have other benefits for the character and his/her companions.
Characters
Genshin Impact offers many playable characters, each with unique stories and abilities. Some characters can be unlocked during the game, while others can be purchased with in-game currency or real money. Each character has its unique level and characteristics that improve through experience and special items. Moreover, each character has unique abilities and skills to use in battle skillfully.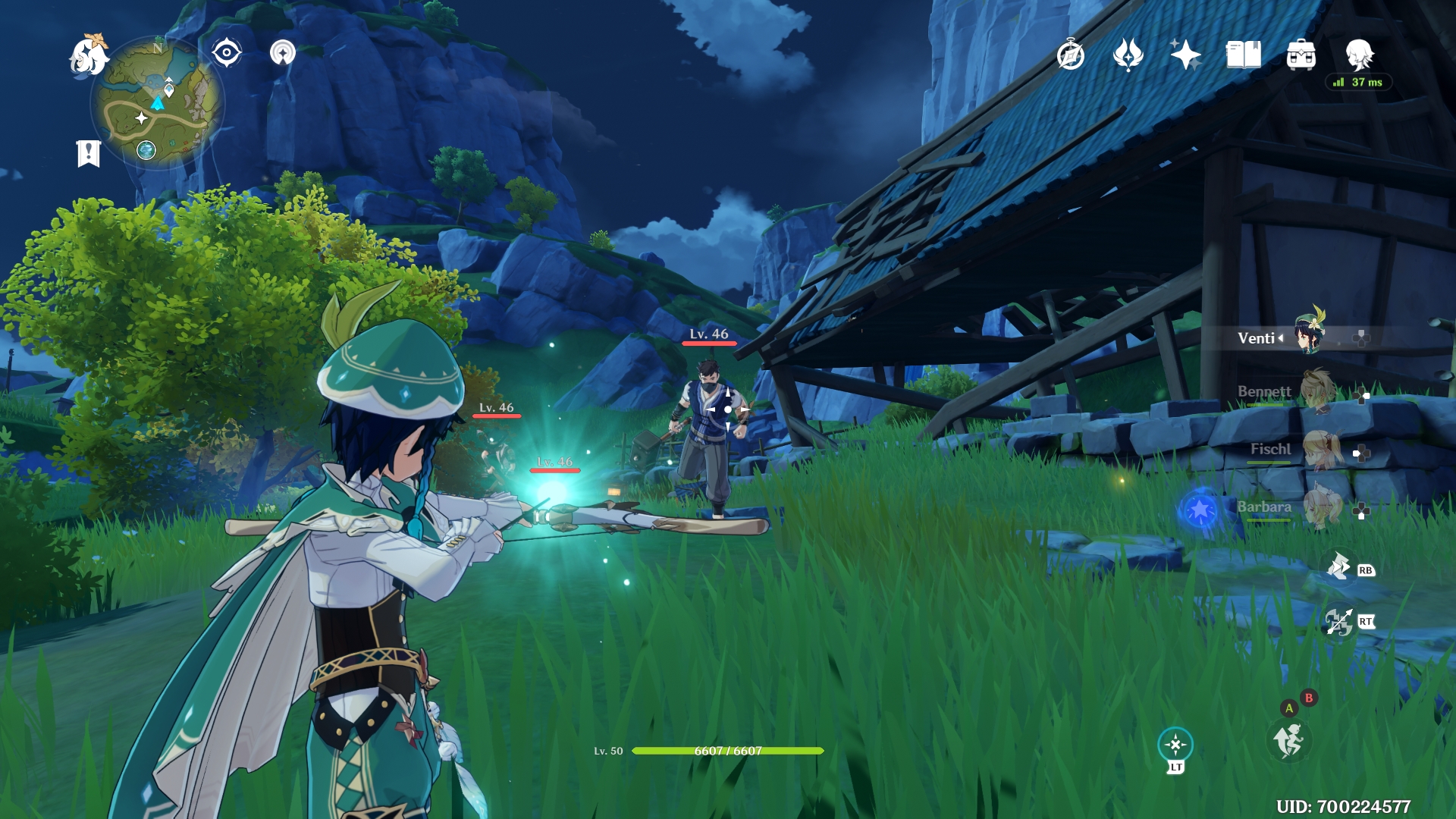 Graphics and Sound
Genshin Impact has outstanding graphics and sound effects, and it features colorful and detailed locations that come to life thanks to stunning special effects and dynamic lighting. Moreover, players have terrific music that emphasizes the atmosphere and helps them delve deeper into the world of Teyvat.
Microtransactions
Genshin Impact includes microtransactions that can affect gameplay negatively. Players can buy various items, characters, and resources with in-game or real-world currency. Some characters and items can only be purchased with real money, frustrating gamers who do not want to spend money on the game.
However, donations do not create a severe imbalance but only accelerate the character's development. Dissatisfied gamers can always turn to the best classic RPG games.
Conclusion
Overall, Genshin Impact is an excellent MMORPG game that received positive feedback from many players. It offers exciting gameplay, exceptional graphics, sound quality, and numerous playable characters with unique abilities and elements.
However, the presence of microtransactions may affect gameplay, frustrating some gamers. If you are looking for an interesting game for your smartphone that offers great RPG gameplay, Genshin Impact is an excellent choice.