Lynda is a learning platform designed for individuals and organizations. It contains video courses on software, technology, and business topics. Previously it was only possible to use the service through a browser. But in the past few years, Lynda has begun developing apps for mobile devices. These apps are available for both iOS and Android platforms; they are free to download, but a monthly subscription fee is required to access the content.
How Lynda app works
Once you become a Lynda member, you have access to all the courses that are currently on the platform. You can use any web browser to view them or download one of two apps: Lynda or LinkedIn Learning. Both apps provide access to all of the courses, but have different interfaces and are geared toward different target groups. The first is more suitable for beginners, and the second one is aimed at professionals who want to improve their skills in certain areas.
What makes Lynda app so special among other online learning platforms is its commitment to providing high-quality content that keeps users coming back again and again. That means no ads and no distractions from the most important thing: video lessons!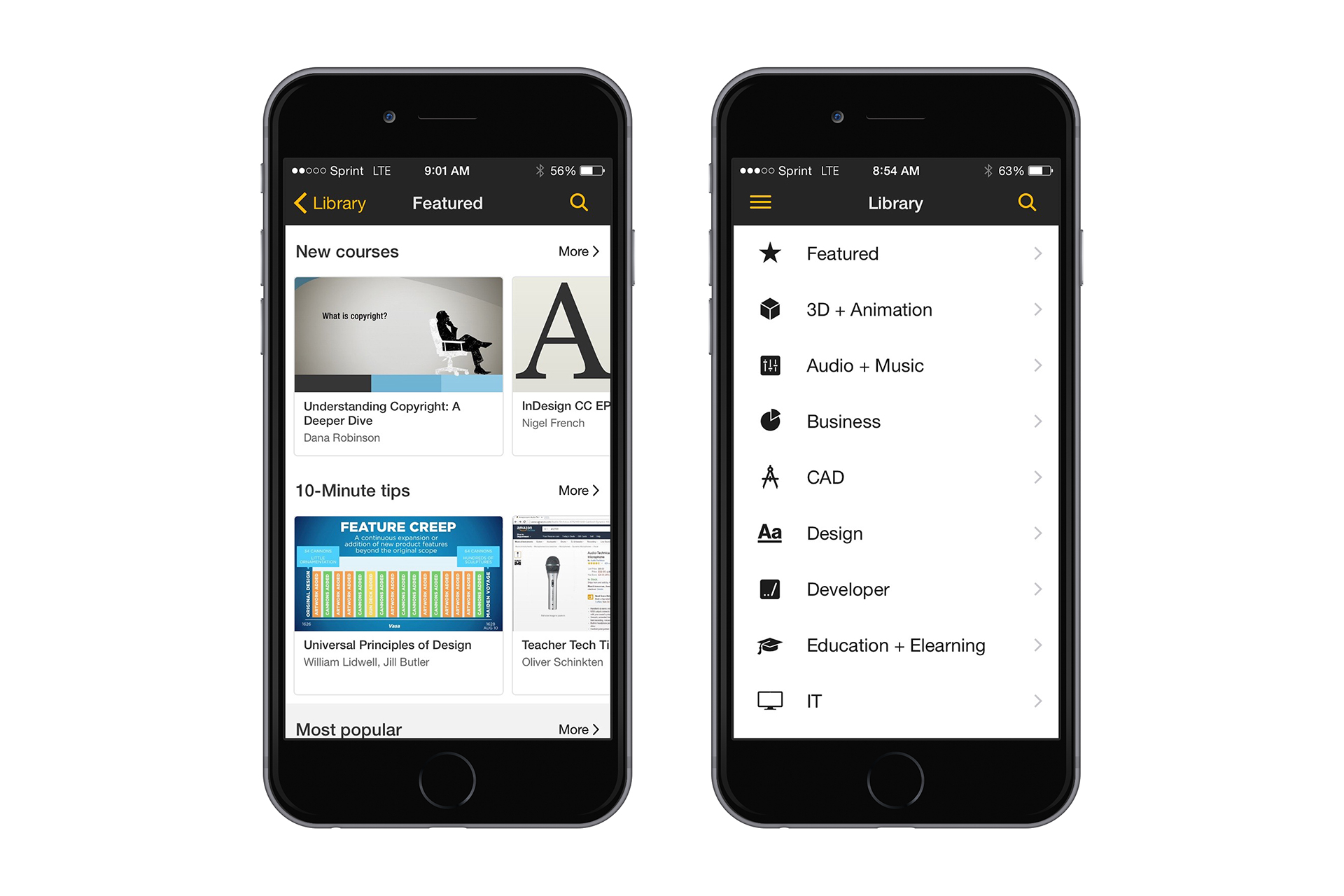 Lynda app features
The app is designed for people who want to learn something new from scratch. It provides easy access to video tutorials to help you learn about different things. You can choose between watching short videos on one topic or taking full-length courses created by the experts in the field.
Here are the benefits of using Lynda app:
Learn on the go – the Lynda app makes it easy to learn new skills anytime and anywhere. Learn on the go from your mobile device or tablet.
Instant search for a course or specific topic – find the right course quickly with an intuitive search function that lets you filter courses by subject, software, instructor, and level (beginner/intermediate/advanced).
Watch courses offline – download courses in advance so you can watch them even when you're not connected to the Internet.
Checklists – many courses include quizzes or practice tests to help you see your progress and evaluate how well you've mastered the course material and your skills.
Certificates of Completion – some courses offer certificates of completion. These certificates can be useful to enhance the credibility of your resume, as well as to demonstrate that you have received appropriate training in the field.
Lynda.com website currently has more than 6,300 courses and about 275,000 videos on topics ranging from business and marketing to web development and photography.
New courses are added every week.
In addition to these benefits, the app allows you to track your progress in courses and makes recommendations based on your interests.
The courses are created by the experts in their fields who have worked for some of the biggest companies in the world: Google, Facebook and Disney, to name a few. This means you get knowledge straight from the source, without having to pay thousands of dollars for in-person courses or spend months reading books that may not be relevant.
When you join Lynda, you'll not only get access to thousands of courses, but also to practice tests and exercises that you can use to train your skills in real time and assess your progress as you go through the course material. The platform is completely intuitive and easy to use with a simple design and layout that makes it easy to find everything you're looking for.